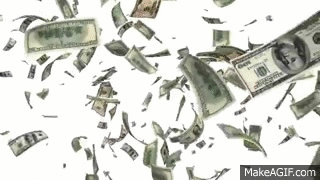 The U.S. Department of Labor's proposed overtime rules were supposed to impact something like 5 million employees. Those rules would have taken effect on December 1. But, about that…
And, those proposed rules are now on life support.
Still, even the specter of the rule change achieved its intended effect.
Many employees still make out pretty well.
That is, yesterday, I read Martha White's report on NBCnews.com (here), quantifying the raises that many companies dished out to prepare for December 1:
Citing other sources, Ms. White highlighted how companies that provided raises in anticipation of the rule change would be reluctant to rescind them. (Presumably, the morale hit would be too much to absorb).
Get your house in order now.
As we discussed on the SHRM podcast earlier this month, there are other ways to pivot given bleak outlook on the proposed overtime rules.
Sure, you can wait and see what the Fifth Circuit / Trump administration does with the proposed overtime rules before reversing any changes you made before December 1. But, don't miss this opportunity to proactively dig deeper to resolve hidden dangers that could be lurking, such as misclassification of:
non-exempt employees as exempt; or
independent contractors as employees
Additionally, now would be a great time to audit your pay practices to ensure that time is being tracked accurately and that you otherwise control who works overtime and when.
Whatever course you decide to track on the overtime rules, keep a broader perspective because FLSA violations, whatever they may be, are unforgiving and very expensive — often more than the cost of fixing the mistake proactively.