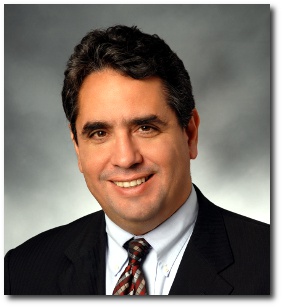 Yesterday, the U.S. Equal Employment Opportunity Commission announced (here) that its General Counsel, David Lopez, would be leaving the agency in December.
David was the first EEOC field trial attorney to be appointed as the agency's general counsel, the first Latino general counsel, and, after 6 1/2 years, is the longest-serving general counsel in the history of the agency.
The EEOC press release highlights how David transformed the agency into "one national law enforcement agency,"  by promoting collaboration and teamwork within the EEOC.
And, the results speak for themselves. Among other things:
David scored the EEOC's largest jury verdict ever.
David spearheaded the EEOC's June 2015 victory in EEOC v. Abercrombie & Fitch Stores, Inc., holding that an employer may not refuse to hire an applicant if the employer was motivated by avoiding the need to accommodate a religious practice.
David served as Co-Chair of the committee that developed the Commission's Strategic Enforcement Plan for 2013 to 2016.
David also led the EEOC charge for LGBT rights at work. Under his leadership, EEOC filed and settled its first cases alleging sex discrimination on the basis of transgender status, and on the basis of sexual orientation. Together, David and I have presented on LGBT rights on multiple occasions. And, trust me when I tell you that his passion for equal rights for the LGBT community in American workplaces came across just as strong in person as much as it jumped off the pages of the briefs filed in courts nationwide. Indeed, while federal law on LGBT workplace rights slowly continues to develop, it was David Lopez who challenged me to consider "what side of history I want to be on."
Yes, I know the answer to that question.
More from the press release:
"Throughout his long and distinguished career, David Lopez has fought tirelessly to advance equal opportunity for all" said EEOC Chair Jenny Yang. "His tenure as EEOC's General Counsel has been marked by groundbreaking legal victories that have removed significant barriers to equality in the workplace. Under his leadership, EEOC has achieved favorable results in over 90 percent of its cases over the past six years. David has made a significant contribution to EEOC and he will be greatly missed by friends and colleagues throughout the agency."
According to this article from Rebekah Mintzer at Corporate Counsel, David decided to step down to spend more time with his family, an idea that he said "sounds cliché, but for me is absolutely true." He also foreshadowed "some decompression time hopefully on a beach in Mexico somewhere," before announcing his future plans.
Congratulations to David Lopez on a wonderful EEOC career and all that the future holds for him, his family, and those to whom he provides counsel.